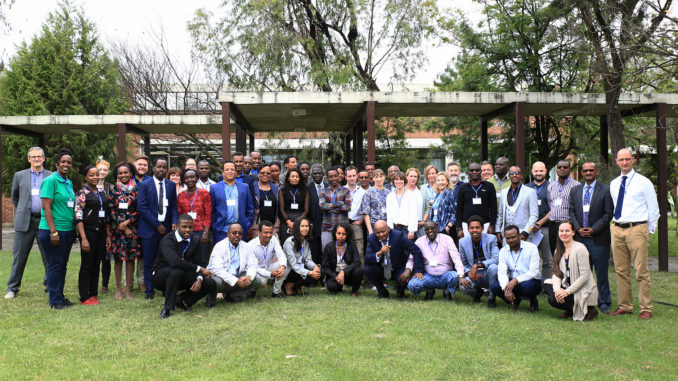 The first HORN project sandpit event was held in Addis Ababa, Ethiopia, between 8th-12th October 2018. A sandpit event encourages collaborative working and interdisciplinarity, promotes networking and generates research ideas and high quality research proposals.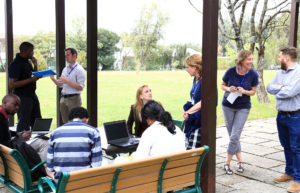 The event brought together more than 20 junior researchers from across the region, along with experts from the University of Liverpool, the International Livestock Research Institute, the University of Nairobi, Addis Ababa University and Hamelmalo Agricultural College, to develop collaborative research projects in the area of One Health. The focus of the event was the United Nation's Sustainable Development Goal of 'Zero Hunger'.
Following the event, and the development of research proposals, four new projects were funded, totalling £178,000. They will examine a range of research topics including; risk mapping and assessment of anthrax; associations between milk quality and childhood morbidity; epidemiology of Rift Valley Fever; and vector borne disease control.
Professor Matthew Baylis, Principle Investigator of HORN, commented that "The co-creation of research projects by junior researchers and more experienced academics at sandpit events is one of the main capacity building activities of the HORN project. The first sandpit event required a huge effort by many people and was exhilarating and exhausting in equal measure; but in the end it was made a success by the quality of the people who attended. On the fifth day, it was wonderful to be able to allocate research funds to aspiring researchers from across the Horn of Africa and we look forward to seeing how their projects progress."