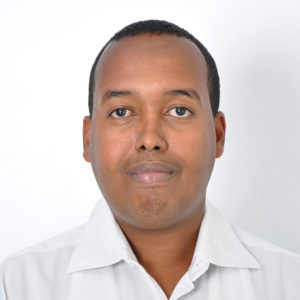 Dr. Jibril I.M Handuleh is an early career researcher working in the areas of health systems, mental health services, and infectious diseases in Somaliland.
He is a medical doctor and public health specialist. Currently, he is doing his residency in psychiatry and has a strong interest in the intersection of neuropsychiatric disorders and infectious diseases. He is also active in the medical anthropology field.
He worked in several grants addressing community health, health systems, and mental health services. He has been a veteran humanitarian worker with Doctors without Borders in Nigeria. This exposed him to infectious diseases. He also has an interest in conflict and health.
His previous partners include King's College London Global Health program in Somaliland. His other area of work includes academic medicine and public health.
He is a faculty member of the school of public health at Amoud University where he developed a module on global health at both undergraduate and postgraduate levels