Profile
Vicky Kyallo holds a Bachelors of Veterinary Medicine (BVM- 2002) and Masters in Clinical Studies (Vet Medicine- 2010) from the University of Nairobi.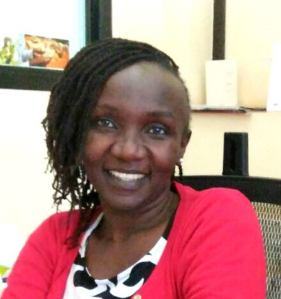 She started working out as a Field veterinarian and later as a Programme Coordinator for various NGO's that specialised in livestock development, mainly in the arid and semi-arid parts of Kenya. Vicky has been engaged in the field of veterinary relief and development work and gained a lot of experience in management of emergency and development projects, grant management, food security assessments and Disaster Risk Reduction.
Vicky has also served as the Executive Officer of the Kenya Livestock Breeders Organization where she contributed to the Kenyan dairy value chain while implementing various projects, including playing the role of a trainer in dairy breeding and management.
Most recently, she was the Project Manager for the Urban Zoonoses Project which was based at International Livestock Research Institute and was in collaboration with other Kenyan and UK research institutions.
As HORN Project Manager, Victoria will be responsible for the operational management in Kenya.