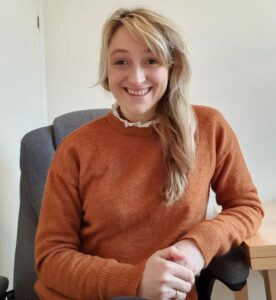 Madeleine Clark joined UKRI-BBSRC in January 2021 as a Strategy and Policy Manager. She is the primary science contact for Animal Health and 'One Health' approaches within BBSRC's wider 'Bioscience for Health' strategic priority area and manages a number of GCRF-funded initiatives.
Madeleine has previously worked on One Health research, specifically the epidemiology and vaccine use for zoonotic viruses, such as Rift Valley fever virus, Crimean Congo hemorrhagic fever virus and Swine Influenza. She gained her DPhil from the University of Oxford in 2020 having worked on assessing the key factors influencing the effects of vaccination against Rift Valley fever virus (RVFV) in Kenya.
During the DPhil she coordinated large scale veterinary vaccine trials in sheep, cattle, goats and camels at the International Livestock Research Institute (ILRI) Kapiti research station and KEMRI Wellcome Trust Programme in Kenya. Prior to that she coordinated the UK Veterinary Vaccinology Network at The Pirbright Institute which, after successful funding, became the International Veterinary Vaccinology Network.