---

Addis Ababa University (AAU), which was established in 1950 as the University College of Addis Ababa, is the oldest and largest higher learning and research institution in Ethiopia. Since its inception, the University has been the leading centre in teaching-learning, research and community services.
Beginning with an enrolment capacity of 33 students in 1950, AAU now has just under 49,000 students and over 600 staff across its 14 campuses; the University runs 70 undergraduate and 293 graduate programmes, and various specialisations in Health Sciences.
---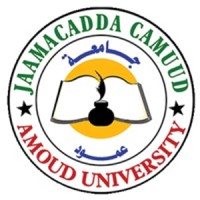 Amoud University is a comprehensive public university, located in the city of Borama in Somaliland. The university was founded in 1998 with just 66 students in two facilities and three teachers. It now has a population of over 4,000 students enrolled with over 200 teaching staff.
King's College of London, United Kingdom, provides the curriculum and teaching assistance to the Amoud University College of Health Sciences.
---
Hamelmalo Agricultural College, Eritrea
Hamelmalo Agricultural College, located North of Asmara near the town of Keren, opened in 2005. The college opened a new £5 million USD agricultural laboratory  in   2017 which will significantly contribute towards practical and theoretical teaching in post graduate studies.
The institute offers 5 M.Sc., 8 B.Sc. and 6 diploma courses in Agricultural Economics, Agricultural Engineering, Veterinary Sciences, Animal Science, Horticulture, Plant   Protection, Land Resources and Environment.
---
Sheikh Technical Veterinary School (STVS) opened in 2002 with the aim of reducing Somalia's isolation from international networks, creating a school that can offer a high level of educational qualifications, and making Somali animal husbandry professionals more competitive.
STVS slowly became a recognised institution, with student numbers increasing along with academic and non-academic staff numbers, and with its courses being recognised by universities in neighbouring countries. In July 2012 STVS went from being a development programme to being a regional institution, formally adopted by Intergovernmental Authority on Development (IGAD), after which it became known as ISTVS.
---
The International Livestock Research Institute (ILRI) is an international agricultural research institute based in Nairobi, Kenya, and founded in 1994 by the merging of the International Livestock Centre for Africa and the International Laboratory for Research on Animal Diseases. It is a member of the CGIAR and focuses its research on building sustainable livestock pathways out of poverty in low-income countries. ILRI works with partners worldwide to help poor people keep their farm animals alive and productive, increase and sustain their livestock and farm productivity, and find profitable markets for their animal products.
---
The Liverpool School of Tropical Medicine is a higher education institution and registered charity located in Liverpool, United Kingdom. Established in 1898, it was the first institution in the world dedicated to research and teaching in tropical medicine. The school has a research portfolio of over £220 million, assisted by funding from organisations such as the Bill & Melinda Gates Foundation, Wellcome Trust and the Department for International Development.
---
The University of Liverpool is a public university based in the city of Liverpool, England. Founded as a college in 1881, it gained its royal charter in 1903 with the ability to award degrees and is also known to be one of the six original 'red brick' civic universities. It comprises three faculties organised into 35 departments and schools. It is a founding member of the Russell Group, the N8 Group for research collaboration and the university management school is AACSB accredited.
---
The University of Nairobi is the pioneer institution of University education in Kenya and the region. The only institution of higher learning in Kenya for a long time, the University of Nairobi responded to the national and regional need for high-level manpower training by developing and evolving strong, diversified academic programmes. Specialising in sciences, applied sciences, technology, humanities, social sciences and the arts, to date the range of programmes offered at the University numbers approximately two hundred.
The university is proud of its distinguished record of achievements in teaching, research, development and consultancy while strategising for a greater future as the centre of academic, research and professional excellence.
HORN Associates
---
Jimma University is a public research university located in Jimma, Ethiopia. It is recognized as the leading national university, as ranked first by the Federal Ministry of Education for four successive years. The establishment of Jimma university dates back to 1952 when Jimma college of Agriculture was founded. Jimma University is Ethiopia's first innovative community-oriented educational institution of higher learning, with teaching centers for health care students in Jimma, Omo Nada, Shebe, Agaro, and Asendabo.
---
Mekelle University is a higher education and training public institution located in Mekelle, Tigray, Ethiopia. Mekelle University is one of the largest public universities in Ethiopia. It has seven colleges, eight institutes, and more than 90 undergraduate and 70 postgraduate programs. The Arid Zone Agricultural College was established at the University of Asmara, but was then moved to Agarfa in southern Ethiopia in 1990. In 1993, the Arid Zone Agricultural College was moved to Mekelle and started with 42 students in 3 degree programs.