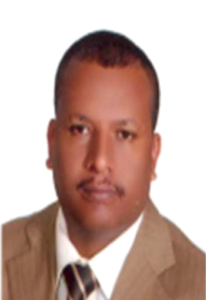 Dr. Nigatu Kebede is an Associate Professor at Aklilu Lemma Institute of Pathobiology, Addis Ababa University. Nigatu Kebede graduated DVM, MSc in Tropical Medicine from the then Faculty of Veterinary Medicine, Addis Ababa University and PhD in Public Health specializing in Infectious Disease Epidemiology, with Sandwich arrangement between The Ohio State University, USA and AAU as well as obtained HDP in Learning-Teaching in Higher Education at AAU.
Nigatu is the Head of Animal Health and Zoonotic Diseases Research Unit, AC member and Academic Staffs Affairs Committee (ASAC) secretary at Aklilu Lemma Institute of Pathobiology. Nigatu Kebede teaches various courses in the graduate program of ALIPB and his research focuses on zoonotic diseases epidemiology addressing human-  animal-environment interface.
Previously, Nigatu Kebede was the focal person for OHCEA AAU and PRDICT-2 Country Coordinator: Emerging Pandemic Threats (EPT-2) programs of Global One Health Security Agenda (GHSA).
Nigatu was the winner of ALF (Aklilu Lemma Foundation) Best Research Award in 2017 and received Certificate on outstanding contribution as a reviewer for Veterinary Parasitology in 2017. Nigatu is a member of Ethiopian Veterinary Association (EVA) and Ethiopian Society of Tropical and Infectious Diseases. Nigatu has published over 45 articles in reputable journals.