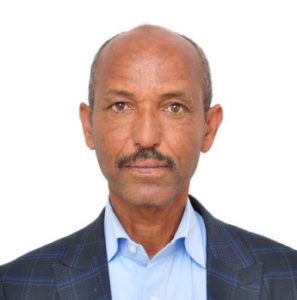 Elias Teages Adgoy is a Public Health / Global Health Expert with substantial experience in public health activities at community, teaching medical students at the former Orotta School of Medicine and Dentistry, ( currently Orotta College of Medicine and Health Sciences; researcher, technical advisor both clinical and preventive care services; and public health programs and research in a number of domestic and international public health initiatives involving global health and public health emergencies. Participation on global public health projects in design, technical support/capacity building, implementation, monitoring and of projects.
Elias Teages Adgoy is a graduate in Masters of Public Health [MPH]. Elias Teages Adgoy is working at Orotta College of Medicine and Health Sciences, in the Department of Community Medicine and Primary Health Care. He decided to pursue public health in order to teach and lead health professionals/cadres that provide a preventative, rehabilitative and promotive health services for all people at all ages of different communities. Elias Teages Adgoy has a reach experience in conducting research as a Project Leader and Key expert, and  supervising field work activities and research related to public health discipline.
Elias Teages Adgoy enjoys practicing public health activities and research. He has a good communication skill in collaboratiing organizing, coordinating and monitoring research activities. He has the ability in working as a team to address emergency situations mainly for newly emerging and re-emerging public health emergencies/challenges. He has a great interest is multidisciplinary research activities; that include Neglected Tropical Diseases, Diseases of Zoonotic Origin and Health determinants.