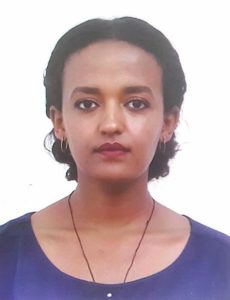 Esete is a lecturer at Addis Ababa University, School of Public Health, Department of Nutrition and Dietetics. She holds a Master's degree in Public Health Nutrition from Addis Ababa University. She is responsible for supervising undergraduate and graduate level students and providing lectures in Public Health Nutrition. Esete has over 7 years of experience in Public Health where she conducted both qualitative and quantitative researches.
Prior to joining Addis Ababa University as a lecturer, she has been working as a project coordinator on different implementation researches focused on Maternal, Child and Adolescent nutrition. Some of the research projects she has been involved in include;
Implementation research to develop four model nutrition districts, in Ethiopia.
Demonstration project to test effectiveness of delivery modalities and the marginal cost of adolescent girls Weekly Iron Folic Acid Supplementation (WIFAS) and nutrition counselling program implementation in Ethiopia.
The economic, psychological safety and quality aspects of food and nutrition and the effects on pregnancy outcomes, child growth and development.