Profile
Zelalem Tadesse is an Ethiopian national and he earned DVM from Addis Ababa University, Ethiopia, and a MSc in Veterinary Epidemiology and DLSHTM from the University of London. He is currently the country Team Leader of The Food and Agriculture Organization's (FAO) Emergency Centre for Transboundary Animal Diseases (ECTAD) based in Nairobi, Kenya. Zelalem is tasked to manage the ECTAD country team and coordinate the implementation of the USAID-funded GHSA and EPT-2 projects, as well as the AMR Fleming Fund Phase-2 project.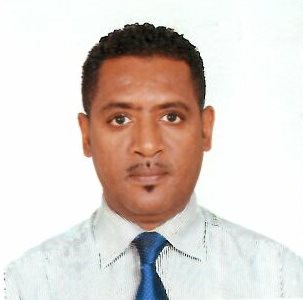 Prior to joining FAO in March 2016, as ECTAD Country Team Leader in Tanzania, he had worked at the African Union – Interafrican Bureau for Animal Resources for five years as a Veterinary Epidemiologist/ Surveillance Officer. He has also worked as veterinary epidemiologist in Ethiopia and the Middle East and developed practical experience in designing disease surveillance strategies, formulation of disease control programmes, management of animal health information systems, as well as assessment of animal health risks.
His main area of interest relates to the design and analysis of disease surveillance and control systems of transboundary animal and zoonotic diseases. He has assisted in the design of surveillance systems in Ethiopia and Kuwait for multiple diseases including Avian Influenza, Rinderpest, CBPP, PPR and RVF. While working with the Veterinary Services of Ethiopia and the State of Kuwait, he has developed hands-on experience and skills in undertaking risk assessments to support decision making on import of animals and animal products.