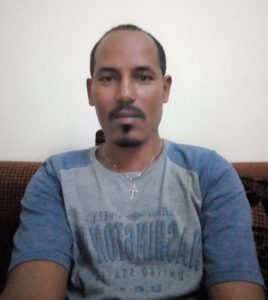 Dr Girma Kebede is a Research fellow of 2019 with the one health regional network for the Horn of Africa (HORN). He holds a doctor of veterinary medicine degree (DVM) in Veterinary medicine & MSc in Veterinary Public Health (VPH) from Jimma University, College of veterinary medicine and Agriculture (JUCAVM). Following under graduation from JUCAVM, he has worked for two in Jimma Zone, Gumay district in Livestock Development, Resource and Animal Health Agency as animal health expert. He also holds a MSc. in Veterinary Public Health from Jimma University once again and employed in Wollega University as instructor in the Position of Assistant professor and worked for four consecutive years. He has a very strong grasp of veterinary Science which he has persistently followed from his undergraduate and Post-graduate studies.
Dr Girma has over six year of experience; as veterinary clinician expert in Jimma Zone, four years in Wollega University. During his stay in Wollega University he has doing the three obligatory pillars; teaching-learning, research and community service. He has supervised undergraduate students during their research work in school of veterinary medicine at wollega University.
Currently, he is doing his PhD in Veterinary Public Health (VPH) at Addis Ababa University,College of Veterinary Medicine and Agriculture and also involved in the ongoing research of HORN Project entitled " OHWASH (One health water sanitation and hygiene ): Integrated surveillance of human and animal faeces management and its determinants in HDSS sites of 3 regions of Ethiopia". Furthermore, he  has a great passion in strengthening one health approach to fight against Emerging and Re-emerging diseases, Antimicrobial Resistance and Food borne diseases.