Profile
A public health physician by training with a background and expertise in the area of teaching, research and consultancy in diseases prevention, control and elimination, Dismas Ongore holds an MBChB and MPH from the University of Nairobi, as well as a PhD in Tropical Medicine from the University of Liverpool.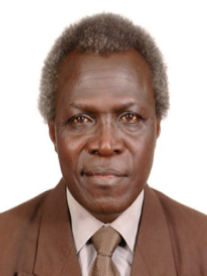 Not only was he a founding Director of the School of Public Health, University of Nairobi, and a former Chairman of the Department of Community Health, University of Nairobi, Dismas was also a founding Director of One Health Central and East Africa. A former World Health Organization consultant epidemiologist and World Bank consultant, Dismas was more recently a national consultant on the International Certification Team for Guinea Worm certification for Kenya.
He has taught and carried out research in disease prevention and control to undergraduate and postgraduate students for more than 30 years, has supervised more than 20 masters and PhD theses, authored 18 publications, and has carried out more than 20 consultancies in PHC and related fields.