Profile
Marie McIntyre studied Environmental Sciences at the University of East Anglia (1996-1999), focusing on population and community ecology and public health and statistics. Following a Research Assistant post in Northern Italy, Marie began her PhD in 2000.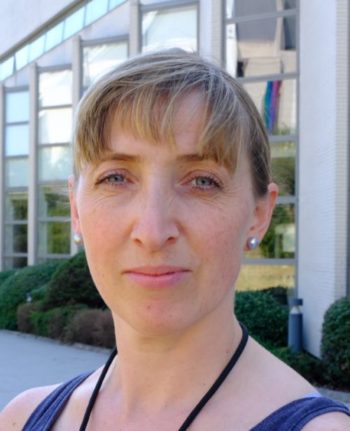 Her first role post-PhD (2004) was as a Staff Epidemiologist at the Institute for Animal Health (IAH, working predominantly on scrapie and atypical scrapie; as co-investigator on several large Defra grants; teaching quantitative skills to IAH staff and students), including undertaking a secondment (2006) to Veterinary Clinical Sciences at the University of Liverpool (UoL).In 2008-2009, Marie left IAH to work as an Advanced Healthcare Scientist at the then Health Protection Agency (now PHE) in the North West Regional Office. In 2009 she began her first PDRA role at UoL, running the Enhance project under Prof. Matthew Baylis.
Following several Co-Investigator roles on grants which funded further development of the Enhanced Infectious Diseases database (EID2), in 2012 she took a central role leading implementation on the Integrate project under Prof. Sarah O'Brien, followed by further Co-Investigator funded development of the EID2. In 2014, Marie was Co-Applicant on the EU Cost funded Network for Evaluation of One Health, UK Management Committee Member and joint lead for work on the environmental dimension of One Health. Marie co-led development of a chapter describing the environmental dimension of One Health in the recently published book "Integrated approaches to health: a handbook for the evaluation of One Health" ISBN 978-90-8686-3242). She is also Junior-Vice President for the Society of Veterinary Epidemiology and Preventive Medicine.
Marie joined the HORN project to lead development of the One Health Training Curriculum in 2018. She has since joined the the Global Burden of Animal Diseases (GBADs) programme as a Senior Analyst, working across the programme to standardise literature searching methodologies, develop architecture for a future 'living' review system, and use data science methods to capture information on diseases and syndromes from the published literature and World Wide Web.