Profile
Wellington Ekaya has a PhD in Plant and Systems Ecology (1998) and MSc in Ruminant Nutrition (1992) from University of Nairobi, Kenya.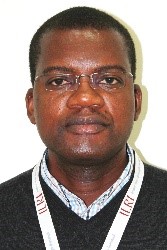 Currently, Wellington Ekaya is Head of Capacity Development at the International Livestock Research Institute (ILRI). Prior to joining ILRI he was Programme Manager for the Training and Quality Assurance at Regional Universities Forum for Capacity Building in Agriculture. In this role he led the establishment of four regional coursework-based PhD programmes. His portfolio involved strong collaboration with national, regional and international institutions responding to agriculture-related research and capacity building challenges and opportunities in Africa. He has extensive practical experience in agricultural issues and opportunities in Africa including national, regional and continental frameworks aiming at attaining food and nutritional security.
Wellington has 20 years' experience in capacity building across African countries. He taught at the Faculty of Agriculture, University of Nairobi for 15 years. As senior lecturer he conducted research, carried out numerous consultancies and successfully supervised Msc. and PhD candidates. He has had key roles in 12 donor-funded capacity building and research projects, with a total investment of over US$ 25 million. In the last ten years he successfully led, as Principal Investigator, the implementation of eight multi-country/multi-partner capacity building programmes.