Profile
A veterinarian by profession, Fred Wesonga did his MSc. at the University of Reading in the UK and his PhD in Epidemiology at the University of Nairobi. He is now the Principal of the iGAD Sheikh Technical Veterinary School in Somaliland.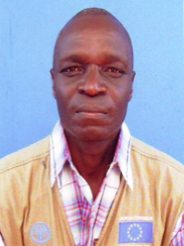 Fred has previously worked with the Kenya Agricultural Research Institute where his research was based not only on tick borne diseases (particularly on Livestock and Wildlife interface), but also on the research and development of an effective vaccine against the East Coast Fever.
He has worked as a lecturer at the Jomo Kenyatta University of Agriculture and Technology, and Moi University in Kenya. Fred has been involved in emergency interventions to control outbreaks of zoonic diseases such as the Rift Valley Fever in Kenya 2007 – he headed one of the teams involved in the control of the disease.