Professor Hisham Ismail Seri has previously worked at Sudan University of Science and Technology as the Head of Department of Veterinary Medicine and Surgery. Whilst at Sudan University, Professor Hisham Ismail Seri engaged in teaching, research and consultancy where he is also  advised over 21 students for their MSc thesis and one PhD students projects.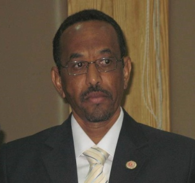 He has had 20 years of research experience in Pharmacology, Toxicology and Parasitology. His research has focused on epidemiology, treatment and prophylaxis of equine helminths in Sudan and then characterization of anthelmintics resistance. Professor Hisham's scientific output to date consists of more than 70 papers in English publishers in national and international journals and conference proceedings.
In the early 1990's he was a graduate of Faculty of Veterinary Medicine from Khartoum University in Sudan with a BV Sc. In 1999 he then went on to complete his M V Sc and then his PhD in 2006. In the years of 2011-2012 found work in the University of Veterinary Medicine (TiHO)  in Germany.  At the same time Professor Hisham completed his post-doctoral studies as well.
Professor Hisham Ismail Seri is engaged in teaching, capacity building programmes pertaining to scientific writing, research methodology and supervision skills, as well as supervising 12 scientific journals. He is also a member of the organizing committee of the Camel Research and Production Conference.