Profile
Professor Woldeamlak Araia first graduated with a BSc degree in 1973 with major in Plant Science and minor in Animal science from Alemaya College of Agriculture, Ethiopia. After graduation he joined Chilalo Agricultural Development Unit, Ethiopia working as Agronomist and Head of Grain Legumes Program from July 1973 to April 1977.
Later on, he joined the Institute of Agricultural Research, Ethiopia and worked from May 1997 to May 1992 in Mekele Research Center (Northern Ethiopia) and Adet (Bahrdar) Research Center (S. W. Ethiopia) in various capacities namely as Agronomist (Researcher), Head of Field Crops Department, Representative of the Food Legumes Program, Project Coordinator and Director of Research Centers in both Mekele and Adet (Bahrdar).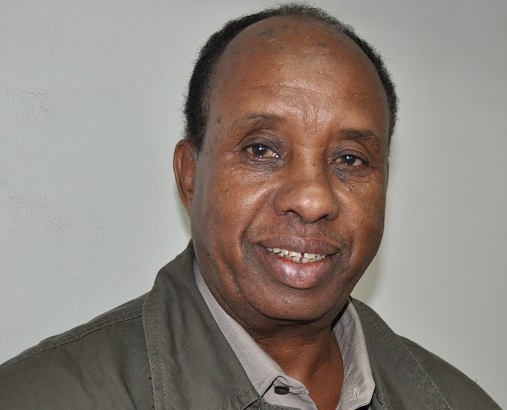 During the period from Sept 1982 to July 1983, he joined the Post Graduate Program in Alemaya College of Agriculture, Ethiopia and graduated with MSc degree in Agronomy in July 1983.
He shifted to Eritrea in May 1992 and worked in the University of Asmara, College of Agriculture from June 1992 to Sept 2006. He was teaching both Undergraduate and Post graduate students in Agronomy, advising senior research projects for undergraduate and advising MSc thesis in the Post graduate program. While teaching courses, he was engaged as a coordinator in research projects that involved international institutions as linkage partners such as International Center for Agricultural Research in Dry Areas (ICARDA). He has also worked as the Director of the Freshman Program in the University of Asmara and Head of Research Centers in the College of Agriculture (under the University of Asmara).
During the period from May 1996 to Jan 2001, he joined Wageningen Agricultural University, The Netherlands for the PhD program and graduated in Production Ecology and Resource Conservation in Jan 2001 focusing in Cropping systems/Dryland Agronomy. He carried out his PhD thesis in Eritrea and going back and forth to the Netherlands, he was teaching various courses in the College of Agriculture in Asmara while conducting his thesis.
During the period from Sept 2006 until present, he is working at Hamelmalo Agricultural College teaching Undergraduate and Post graduate courses, advising students for the BSc research projects and MSc thesis. At the same time he was a co advisor for some of the staff from Hamelmalo Agricultural College who joined Jomo Kenyatta University in Kenya for their PhD thesis. Besides he has spent 3 months in Jomo Kenyatta University in Kenya for the staff exchange program teaching a course on Research Methodology and Scientific Report Writing for the Post Graduate students in Kenya. Prof Woldeamlak has worked as Head, Department of Agronomy, Associate Dean for Research and Post Graduate Studies and Associate Dean for Academic Affairs. Currently, starting Sept 2018 he is appointed as the Dean of Hamelmalo Agricultural College, Eritrea while teaching courses in Agronomy, doing Research, Consultancy work and advising students for their research projects/thesis.
Professor Woldeamlak has published 30 articles in a reputable journals, 15 articles in proceedings, 6 articles in chapters of books, 7 articles in monographs and technical bulletins and published together with other researchers 2 brochures as handbooks and extension manuals.
Professor Woldeamlak Araia as the Dean is in charge of the Horn Project for Hamelmalo Agricultural College, Eritrea.