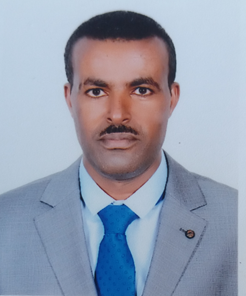 Mache Tsadik is an Associate Professor of Public Health at Mekelle University, Tigray, Ethiopia. He obtained his undergraduate degree in Nursing (2003) from Jimma University and earn Master of Public Health (Reproductive Health Specialty) from Addis Ababa university in 2010 under the Supervision of the late Professor Misganaw Fantahun. Mache received his Ph.D. in Public Health from Mekelle University in collaboration with Addis Continental Institute of Public Health in 2017 under the supervision of Professor Yemane Berhane and Professor Alemayehu Worku.
Mache was appointed as a head of College of Health Sciences in Axum in 2004, coordinator of postgraduate program in school of public health in 2012, Head of Department of Reproductive Health, Mekelle University in 2017 and currently working as a director of Kilte Awlaelo Health and Demographic Surveillance System hosted by Mekelle university, among others. Currently (2020), he is an invited guest lecturer in Pan African University providing online courses. He has also worked as member of advisory committee in Tigray regional health bureau in a collaborative project "Transform primary health care".
Mache has served as an editorial board member of African demographic journal, in the Institute of Population Studies, Mekelle University and he is active reviewer of Journal of Public Health (Springer) and East African Journal of health sciences, College of Health Science, Mekelle University, Mache has made a contribution in science including over 20 peer-reviewed research papers in the area of reproductive health, particularly STIs including and HIV.
Mache has received a research grant from African population Health Research Center and he has been engaged in various research projects as Principal Investigator (PI) and Co-investigator. In addition, he has supervised more than 50 MPH students and Co-advisor for 2 PhD students. He has also participated in local and international scientific conferences.