Dr. Thigu Stephen Gatitu is training Fellow at One health Liverpool and works as a General Practitioner at Mater Misericordiel hospital, which is one of the largest private mission referral hospital.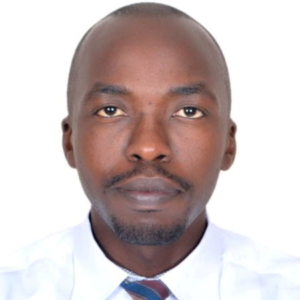 He is trained both Human and Veterinary Medicine. Previously, Dr. Thigu worked as Veterinarian in resource limited northern Kenya. It was during this time that Dr. Thigu witnessed firsthand great health inequalities and suffering among poor pastoral communities. He decided to pursue Medicine in order to provide wholesome health for all, especially the poor and vulnerable communities. While at medical school, Thigu worked part-time with a HIV AIDS NGO and participated as a principle investigator in community diagnosis survey in Rural Eastern Uganda. It was also during Medical school that Dr. Thigu trained in Applied Clinical Research and Evidence Based Medicine.
Although Dr. Thigu thoroughly enjoys practicing Clinical Medicine he is keen to work in a multidisciplinary team to address current and emerging public health challenges. He believes 'prevention is better than cure' and as an insider in both worlds, his greatest input would be in improving communication, collaboration and coordination between human and veterinary professionals. His specific interest is multidisciplinary research on rational use of antimicrobial agents. He hopes to forge, new, lasting research partnerships during the HORN sandpit event.