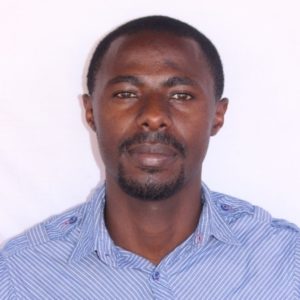 Reuben Mwangi is a Research Associate at the International Livestock Research Institute. He is a trained microbiologist and biotechnologist from the University of Nairobi.
He works in the Diagnostic Platform tasked in the development and performance of different diagnostic assays for different animal and plant diseases. His activities also encompass capacity building activities at BecA in diagnostic methods and adoption of new technologies.
Currently, he is involved at ILRI's project that aims to assist the Government of Kenya in COVID-19 diagnostic testing for the management of the disease in the country. In the COVID Sandpit, he will be working with a team that will be researching on respiratory viruses shedding in masks, diagnose for presence of SARS-COV-2 virus in the mask and establish the mass masking behavior in a selected Kenyan community.
Reuben is passionate in using molecular biology techniques to understand the interaction of microbes between animals, humans and the environment. This project will provide the perfect opportunity to study the presence of respiratory viruses in masks such as the novel SARS-COV-2 and as a consequence establish if present how would this affect the environment through common disposal methods used by communities.