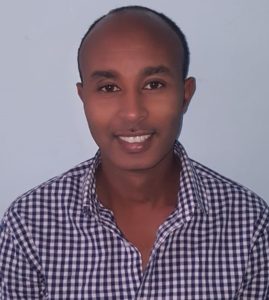 Dr. Samson Wakuma is an assistant professor at School of Public Health, College of Health Sciences Addis Ababa University. He holds a PhD (2019) from Addis Ababa University in Public Health. He is holder of Master of Public Health (2010) from Lund University, Sweden and Master of Science in Environmental Studies and Sustainability Sciences (2008) from the same University. He obtained his Bachelor of Sciences in Environmental Health (2004) from Jimma University, Ethiopia. Samson has published over 10 papers in international scientific journals.
He is the head of Department of Preventive Medicine at School of Public Health, Addis Ababa University starting from November, 2019. He has been working in the University since 2013 as Lecturer. Prior joining Addis Ababa University, he has worked at College of Health Sciences, Haramya University for two years. He has also worked as Environmental Health officer in Chiro District, Ormoia region, Ethiopia for three years.
His research interests includes Environmental Health, Occupational Health, Climate change and Sustainability.