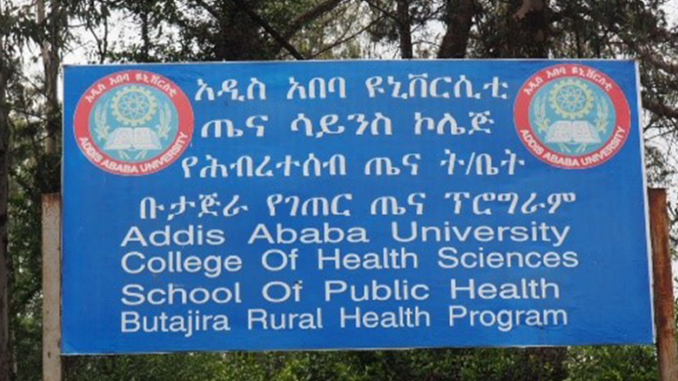 by Siobhan Mor
On Saturday 1 September, members of the Ethiopia Hub Team, comprising Fikre Enquselassie, Dinka Ayana, Debebe Ero, Parmilia Yeshitella and Siobhan Mor, and joined by Lisa Cavalerie (HORN post-doctoral research associate), travelled to Butajira in southwest Ethiopia to scope One Health research opportunities.
Approximately 200km (3hr) by car from Addis Ababa, the Butajira Rural Health Program (BRHP) was initiated in 1986 as a collaboration between Addis Ababa University (AAU) and Umea University (Sweden). Since then, Butajira has been the site of regular demographic surveillance, with enumerators collecting data from households in 10 villages (9 rural and 1 urban) within 25km radius of the town of Butajira (60,000+ population; 70% Muslim). Every 3 months enumerators visit households to collect data on births, deaths, marriages, migration and other household characteristics using standardised forms (in Amharic). Probable cause of death is recorded, following consultation with two medical officers or a 3rd in the case of different findings (i.e. verbal autopsy). Field staff (employed by AAU) are permanently based in Butajira and surrounds and were recruited from the communities.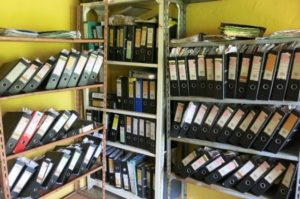 The BRHP compound is located in Butajira town. The compound comprises two main buildings (i.e. storage facilities for paper records and a computer room to digitise the records) with generator backup. Efforts to use mobile data collection in the past have run into difficulties with implementation (e.g. power supply). Thus data collection occurs exclusively using paper-based methods, with enumerators delivering forms to the BRHP field site for data entry each Friday.
The field site is situated next to the Butajira Health Centre which provides out-patient and basic inpatient services. There is also a hospital in Butajira town. In the past there have been efforts to enlist the support of these facilities for (for example) biological specimen collection, but these have not been sustained. Alternatively, some studies have been conducted by setting up a mobile facility on the BHRP compound and employing medical officers to support blood collection.
Aside from demographic outcomes, PhD/Masters projects and other studies have been conducted using this site as a base and include studies on infectious diseases (HIV/AIDS, measles, rubella, hepatitis B virus), acute respiratory illness and indoor air pollution, and mental health, for example.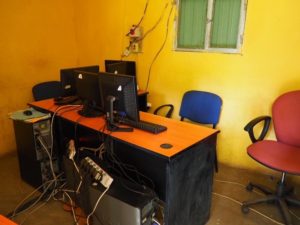 There has been no research on livestock health, and only limited data has been collected from households regarding livestock ownership (e.g. how many animals owned). As an initial activity, one can easily imagine how participatory epidemiology/rural appraisal approaches could be applied to identify priority human and animal health concerns at the community level. With cooperation from the health centre, there may also be potential for syndromic surveillance and studies into specific zoonotic diseases and antimicrobial resistance in the area.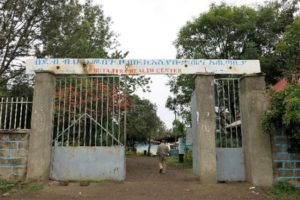 At our request, the Coordinator of BRHP (Abio Welde) kindly liaised with the health centre following our visit to find out more about the major illnesses and case load. The centre receives 250-300 patients/day and assists 145 births/month. The top 10 diseases seen at the health centre are:
Other and unspecified infections/parasitic diseases
Typhoid
Urinary tract infection
Trauma
All other respiratory diseases
Pneumonia
Dystesia (dystocia?)
Infections of the skin and subcutaneous tissue
Acute bronchitis
Musculoskeletal and connective tissue diseases
Discussion regarding diagnostic facilities available at the health centre and hospital are ongoing with the health officer (Mohammed), and a follow up visit with the District Veterinary Office is also planned.