IGAD STVS will conduct a research project entitled "Responding To COVID-19: The Case of Somaliland Pastoral Societies" in collaboration with the HORN Project and University of Liverpool.
The project aims to assess how pastoralist communities responded to COVID-19 and propose friendly tailor-made measures/guidelines that can be applied by pastoralist communities in Somaliland. Adopting global and local control guidelines within the context of pastoralist communities in dryland areas are very challenging where literate rate is height and all other service provisions are completely not in place.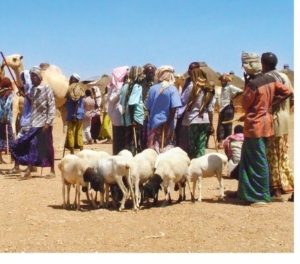 The project terms the concept of determining knowledge and attitude of pastoralist communities and assisting the government and any other policy makers to identify context applicable COVID-19 control guidelines. Through this social transdisciplinary science-led approach, the study will model the spatial distribution of the pandemic to identity the hotspot areas of the disease and the rate of prevalence across the country. This will allow all inter-agencies to priorities disease intervention based on the results generated in this research. We take a participatory approach to data collection and analysis, and participants and communities are involved throughout these processes.
The project aims to:
To identify knowledge, and attitude of COVID-19 pandemic on pastoral societies in Somaliland.
To assess the adoption of pastoralist societies on COVID-19 guidelines/measures in Somaliland.
To find out the challenges and opportunities of pastoralist societies on responding COVID-19 in Somaliland.
Our objectives are to establish a participatory, transdisciplinary approach to understand the synergies between COVID-19 and pastoralist communities in Somaliland, and to identify issues for further research in this area.
For further information on The Everyday Clean Project then please contact Jaabir Hussein.