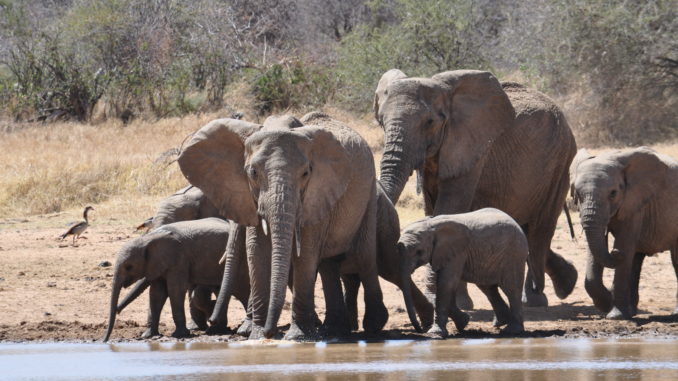 Leadership Training
The first HORN leadership training took place from the 19th to the 21st February 2019 in Liverpool. The training brought together HORN project co- Investigators from AAU, UoN and ISTVS, and three external participants.
Prior to the event, the attendees had to undertake a number of preparatory activities, including 360 Degrees Assessments of Leadership Style; Assessment of Individual Strengths; PEST/SWOT Analysis; Learning Styles Assessment; and Diversity and Cultural Sensitivity.
Explored through the context of the participants involvement in the HORN Project and their role within their own institutions, the 3 days of training included tasters in leadership approaches and models and techniques. During the programme they were asked to identify approaches that they would like to implement into their practice when they return home, recording this information on a Personal Action Plan. The action plan can then be used to record progress following the training to enable each participant to learn and measure impact.
Finally, each participant was asked to write a personal reflective account of their leadership development journey over the next 6 months.
Attendees at the training were:
| | |
| --- | --- |
| Name | Institute |
| Semere Amlesom | Ministry of Agriculture, Eritrea |
| Daniel Asrat | Addis Ababa University |
| Dinka Ayana | Addis Ababa University |
| Michael Kahsay | Hamelmalo Agriculture College |
| Diana Menya | Moi University |
| Dismas Ongore | University of Nairobi |
| Joshua Onono | University of Nairobi |
| Edna Sang | Moi University |
| Fred Wesonga | IGAD Sheikh Technical Veterinary School |
Summer School
The first HORN summer school took place in Mpala Research Centre in Kenya, between 11th and 15th March 2019. The event brought together 22 participants from across the region, of which 13 were Sandpit research fellows, 3 were Sandpit training fellows, 4 were HORN project fellows/PDRAs, and 2 were nominated to attend – one from AAU and one from UoN.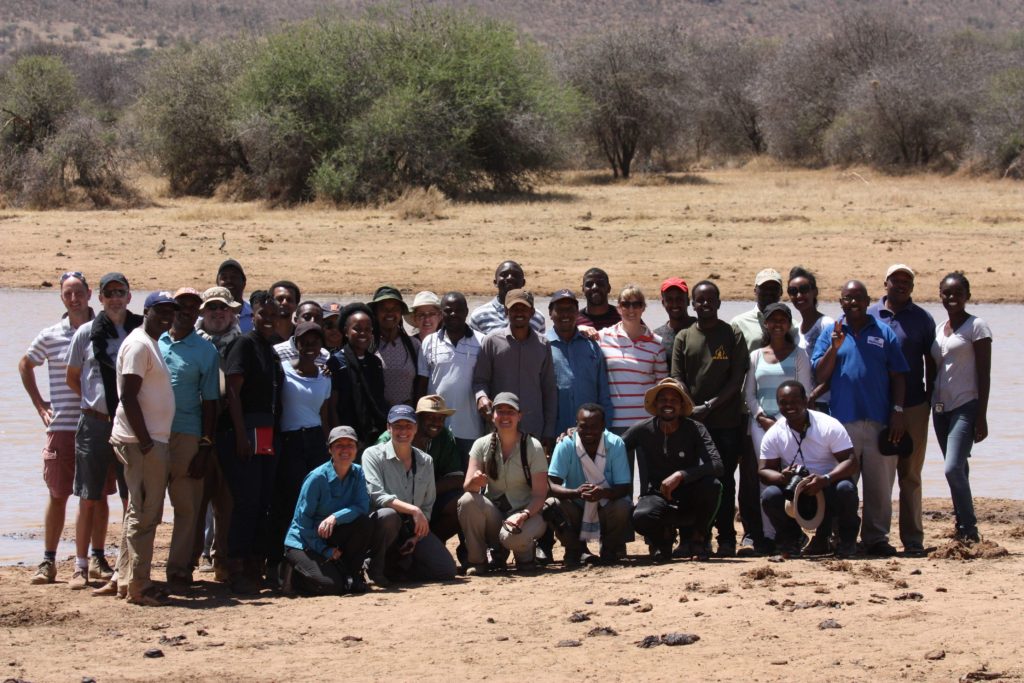 The Summer Field School was designed as an intensive, residential training course for early career scientists in the Horn of Africa, to develop a broad range of skills related to the interdisciplinary ways of working required when implementing One Health.  The course was not designed to create experts in any specific set of subjects, but to introduce attendees to the broad range of skills that they might be expected to apply, or to understand in their collaborations, when working in interdisciplinary projects.
Mpala Research Conservancy, in a semi-arid ecosystem in central Kenya, which stretches over 48,000 acres of savanna, acacia bushland, wooded grassland, rocky escarpments and riverine habitats along the Ewaso Nyiro and Ewaso Narok rivers, was the location for the Summer School. It was chosen to represent the semi-arid environments that exist widely across the Horn of Africa, and being at Mpala, the focus was on 'in the field' or real-world data collection, analysis and processing.
The programme for the week was based on daily sessions which focussed on a full day of training around one theme. In the evenings, additional less formal sessions took place focussed on a range of soft skills, analysis and reflection of the day's work and preparation for the next day.
Day 1: Studying vector biology
Leads: Prof Matthew Baylis and Mr Tatenda Chiuya
This element focussed on key vector biology skills, particularly on sampling vectors of medical and veterinary importance.  The focus will be on the choice, and use of, a range of standard vector sampling tools, and keys for basic vector identification.
Day 2: Studying microclimate
Leads: Prof Andy Morse and Prof Matthew Baylis
This element will be focussed at measuring microclimatic changes in different vegetation types.  Such studies are important to understand the ecology of invertebrates within ecological systems.
Day 3: Studying people
Leads: Prof Jude Robinson and Dr Olivia Howland
This element will be focussed on some of the core qualitative research methods used by social sciences to understand human behaviour.  The focus will be on the use of interviews and focus groups with a brief introduction to photography as a research method. A discussion of non-biomedical research ethics and the practicalities of working with personal information was included.
Day 4: Studying animal health
Leads: Dr Siobhan Mor, Dr Lisa Cavalerie, Prof Eric Fèvre
This element focused on approaches to understanding health in populations of domestic animals.  The focus will be on aspects of sampling design and field data collection for prevalence surveys as well as participatory epidemiology as a tool for understanding states of domestic animal health.
Day 5: Studying natural ecologies

Leads: Dr Maris Brenn-White and Mr Kimani Ndung'u
This element focused on approaches to understanding wildlife population health as it relates to the impacts of disease on biodiversity conservation and the role of wildlife as disease reservoirs for people and livestock.  The focus will be on tools to understand demographic characteristics of wildlife populations, including methods for assessing health and disease in wildlife, line transect counts for the quantification of wildlife species and dung counts for estimating habitat use.