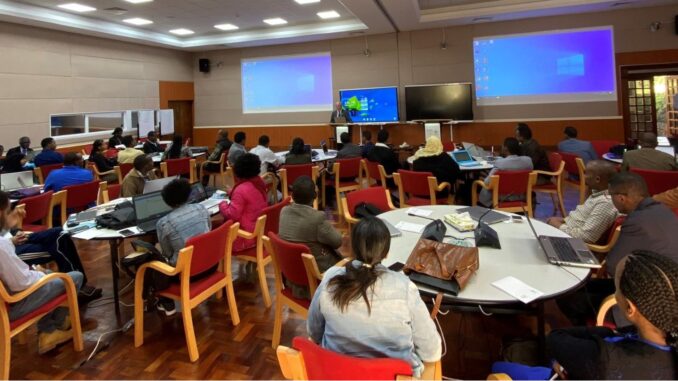 The HORN One Health (OH) Masterclass is an intensive training course for early career researchers based in the Horn of Africa. Focussing on increasing OH research capacity of both individuals and institutes through a mixture of pre-learning material and live and pre-recorded lectures, the Masterclass provides in-depth learning opportunities to increase knowledge in quantitative skills in epidemiology, social science approaches, and laboratory skills and techniques.
Unlike our 2019 event in Nairobi where participants and workshop coordinators attended in person, this years event – between the 13th & 24th September 2021 – was delivered entirely online via our bespoke Masterclass website. We worked with an external developer to create a new platform for e-learning within HORN, based on open-source Moodle software, which will become a legacy of the project going forward.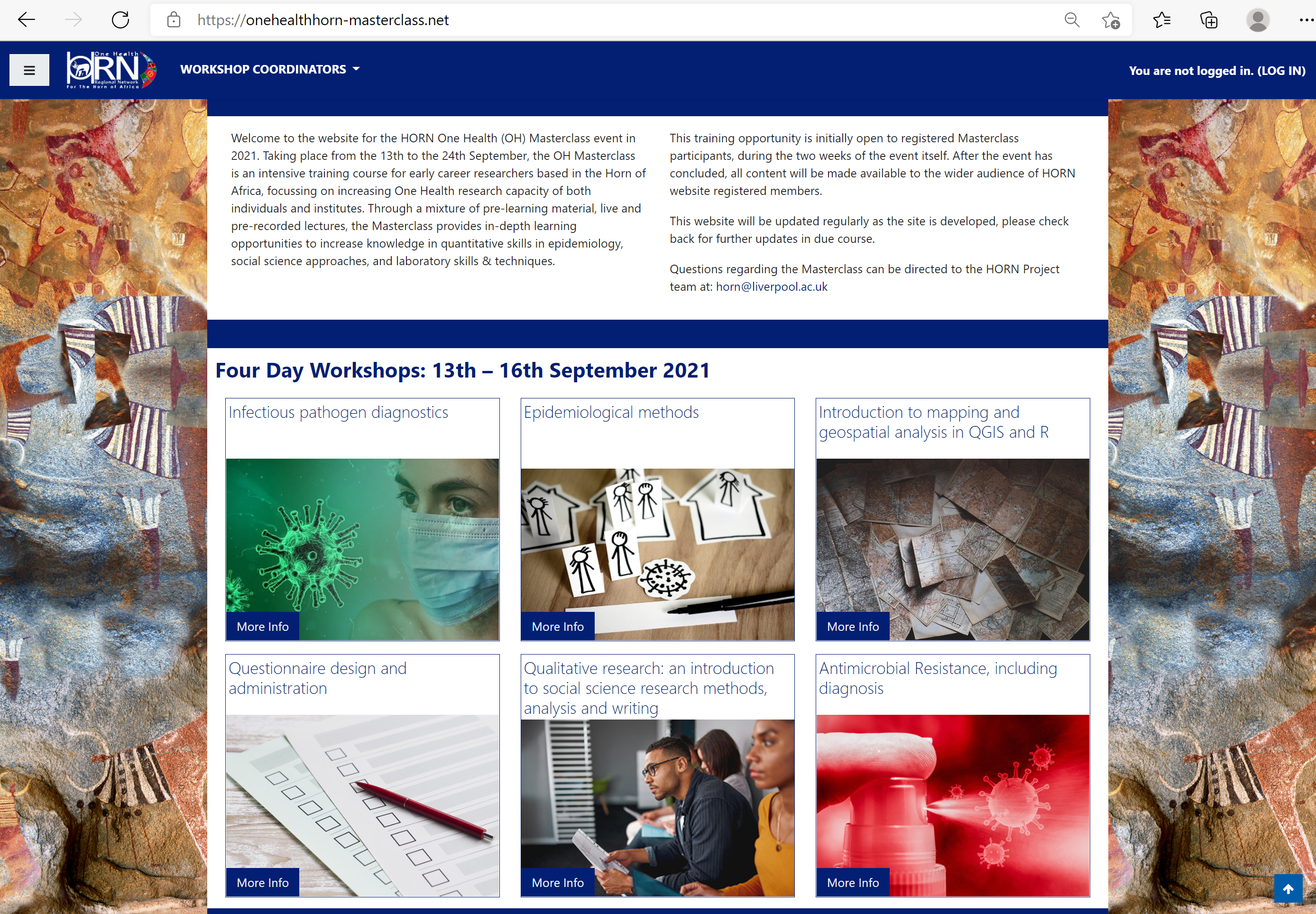 Applicants chose to participate in a four-day workshop in week 1 (Monday to Thursday), a 2-day workshop across both weeks 1 and 2 (Friday and Monday), and finally another four-day workshop to finish off week 2 (Tuesday to Friday).
Although the event took place online, we wanted to make sure that each workshop had the correct ratio of participants-to-coordinators, so we limited capacity and introduced a shortlisting process – from the 225 applications we received, we invited 111 to attend the online event.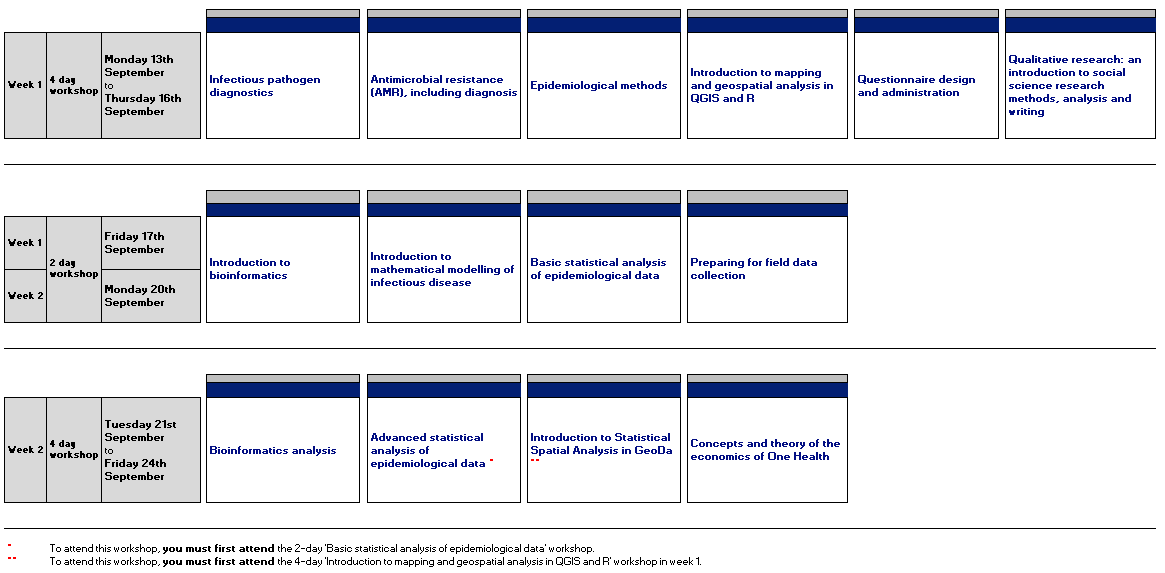 Each workshop was timetabled to include a range of live content delivered using Zoom, and offline content like videos, software and data files, and presentations. The infectious pathogen diagnostics workshop featured an innovative virtual lab simulation system called Labster which allowed students to learn valuable lab techniques online.
The Masterclass system captured valuable information via pre- and post evaluations completed by the participants. This information will be fed back to the project funder. Participants who completed both evaluations and attended their workshops were able to generate completion certificates to evidence their learning, and we also obtained feedback from them that could inform future online learning events.
Delegates commented:
My learning was enriched by the experiences and examples that the coordinator(s) shared.
…the training was so fantastic and very relevant with well trainers.
I appreciate the tutors for all the efforts they put in this training. I look forward to using their materials to teach and supervise.