By Eric Fevre
In Southeastern Kenya, on the border with Tanzania and lying in the foot hills of Mount Kilimanjaro, is the small (but growing town) of Oloitoktok.
Earlier this month, part of the HORN Kenya team (Wellington Ekaya, Eric Fèvre, Olivia Howland, Victoria Kyallo, Dismas Ongore, and Joshua Onono) visited the County Veterinary office, the Sub County hospital and the Human Disease Surveillance department in Oloitoktok to see if this small town might have potential to become a study site for the HORN Project.
Oloitoktok is already a preferred One Health site for the University of Nairobi which has already engaged in some activities with the OCHEA programme there; however, the depth of co-ordinated field and lab research at the site has thus far been limited.
Whilst visiting the County Veterinary office, the team discussed disease issues and it was clear that in this location the slaughter facilities are under par and there is potential to investigate many livestock health issues at the point at which animals enter the food chain.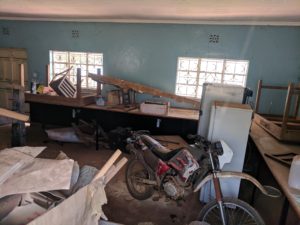 Although the Vet department has a laboratory building, it is currently being used as a store room. With a thorough clean it could be used for basic animal and human sample preparation, and basic parasitology if necessary.
At the Sub-county hospital, the team met with the chief nursing staff and Ministry of Health representative. Both were open to working with researchers and have a good database of disease conditions seen at the hospital.
Finally, the team met a representative of the Human Disease Surveillance department of the Ministry of Health. This department is actively engaged in community disease surveillance and Ministry of Health initiatives at the community level. There was clearly potential to work on issues such as human and animal nutrition, disease burden; other areas such as the use of ethnoveterinary and ethnomedical medicines were also discussed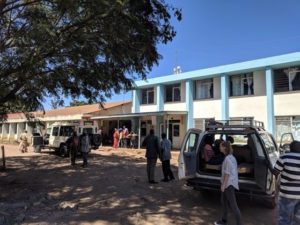 In conclusion, this was a very productive trip. The team met with a number of local representatives who were very eager to collaborate with the HORN project.