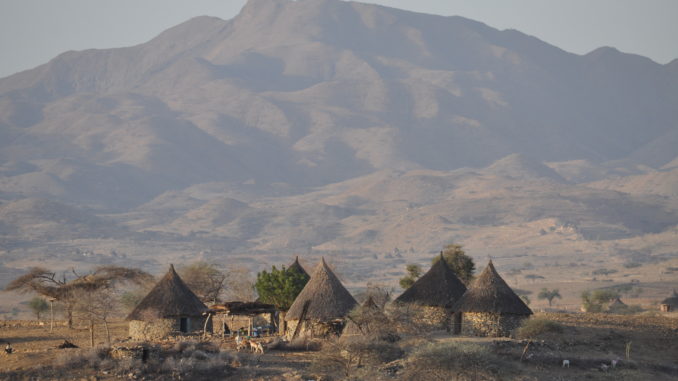 By Matthew Baylis
Visiting Eritrea was an unexpected delight.  From the moment of touch down, Rob and I realised this was not like the place we had read about.  Where do we declare our cash and goods?  Where are the officials tracking our movements?  Where are the police and soldiers keeping things in order?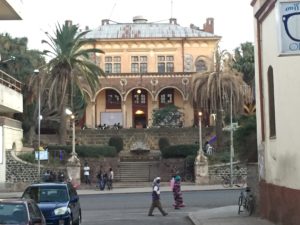 In reality, we experienced minimal hassle and it felt like the safest country to wander around in Africa.
The capital, Asmara, is a gem – an Italianesque city filled with art deco buildings preserved from Mussolini's day.  Hundreds of cafes sell superb coffee (macchiato is the speciality) and pastries to-die-for; it is probably the best place in Africa to relax while watching the world go by.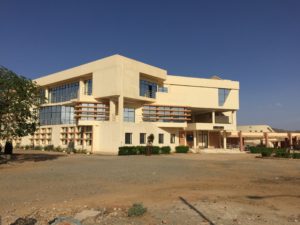 Permits in hand, we visited the Hamelmalo Agricultural College, about 3 hours drive from Asmara. The college has over a thousand students living on site, studying for degrees or diplomas; all fees and living costs paid by the state.
Most staff live in the nearby town of Keren.  This is the site of the last battle of the East Africa campaign of WW2, where the Allies' victory led to Italy's early exit from the war.  The Commonwealth war graves have four hundred graves for soldiers from UK, India and South Africa, with Indians as young as 16 years old.  Keren itself was wonderfully exotic, with camels laden with goods heading to or from the market in the dry river bed.
Eritrea was undoubtedly one of the friendliest places I have visited in Africa. In Massawa I was invited into people's homes for a cup of water, and in Asmara into shops to take photos of the owner, all with no thought of getting something in return.  And so 'return' is the word.  From being a place that I planned to visit just once, for due diligence, I now want to build Eritrea fully in HORN and return as often as I can manage.