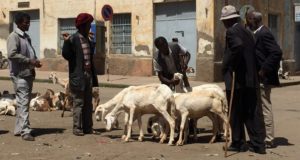 Understanding one health hygiene practices in Kenya
Human and animal health are intertwined with local ecologies, and one health research has identified hygiene as a one health issue. Around 60% of human pathogens are zoonotic, and the World Health Organisation notes that the impact of many neglected zoonotic diseases (NZDs) is,
'… most severe on poor households in developing countries… Poor people are least likely to be currently diagnosed and treated against NZDs.'
This interdisciplinary one health project aims to explore how people manage to keep clean in low income environments in Kenya, where people live in close proximity to animals and wildlife. Accessing enough clean water, soap and places to wash and dry bodies, utensils and clothes can be challenging in both rural and urban environments where rainfall patterns and living conditions are rapidly changing and risks of zoonotic and other disease remain high.
We are terming the concept of assisting people to identify opportunities to improve their hygiene practices within their given social and environmental context as 'Everyday Clean', which is Usafi kila siku in Swahili.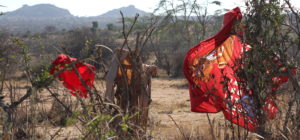 Our approach is informed by theories of capabilities, risk and gender and aims to better understand people's ideas, beliefs and practices around cleanliness and hygiene. Through this social science-led approach we aim to stimulate additional questions and challenges for microbiology and veterinary science to generate new knowledge and understandings of one health and everyday hygiene. We take a participatory approach to data collection and analysis, and participants and communities are involved throughout these processes.
This interdisciplinary project aims to:
explore the everyday hygiene practices of people who live alongside animals within two contrasting one-health contexts in Kenya, to identify what could facilitate people to achieve better standards of hygiene and so improve their health and reduce their risk of infection;
explore issues of age, gender and hygiene with women and men to identify potential barriers and opportunities for improving health;
gain an insight into how people use and access soap and water in the context of changing economies, rainfall patterns and rapid urbanisation;
critically evaluate the potential to use interdisciplinary teams to co-operate on data gathering and analysis to research hygiene and one health;
assess whether the audio-visual intervention and storytelling approaches we develop and discuss at four community workshops helps to stimulate community thinking around hygiene practices that lead to improved health.
Our objectives are to establish a participatory, interdisciplinary approach to improving hygiene practices in one health contexts, and to identify issues for further research in this area.
For further information on The Everyday Clean Project then please contact Jude Robinson.
Email: [email protected]