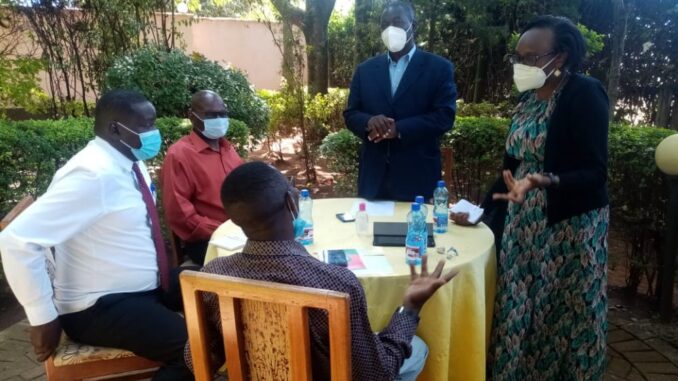 The coronavirus (COVID-19) was first reported in China in December 2019. COVID-19 has spread across the world, and according to the WHO dashboard, the confirmed cases as of May 21st 2020 was over 4.9million, with over 323,000 deaths globally.
In Africa the COVID-19 cases continue to rise every day. As of 13th January 2021 there are more than 3,129,660 confirmed cases, and more than 74,718 confirmed deaths. Kenya reported its first confirmed case of COVID-19 on the 13th March 2020 and by 22nd May 2020 there were over 1029 confirmed cases and 50 deaths.
Following the WHO directive, the Kenyan Ministry of Health (MoH), saw the need to put in place measures to help stop the spread of the pandemic. This has had a huge impact on the population in terms of income, dietary diversification and overall health. The guidelines issued by the WHO, aimed at curbing the spread of COVID-19, included regularly and thoroughly cleaning hands with an alcohol-based sanitizer (or wash with soap and water); maintain a 1-metre distance from other people and avoid crowded places; avoid touching mouths, eyes and noses; stay home and self-isolate if you have a mild fever or flu-like symptoms.
In addition, the MoH put in place various initiatives aimed at mitigating the pandemic: they closed all institutions of learning, enforced a lockdown for Nairobi, Kwale, Kilifi, Mandera and Mombasa, and imposed a nation-wide curfew from 7 pm to 5 am; they identified vulnerable homes for the provision of handwashing supplies, and specifically targeted food security, i.e. provision of a stipend, and food donations by the counties and government.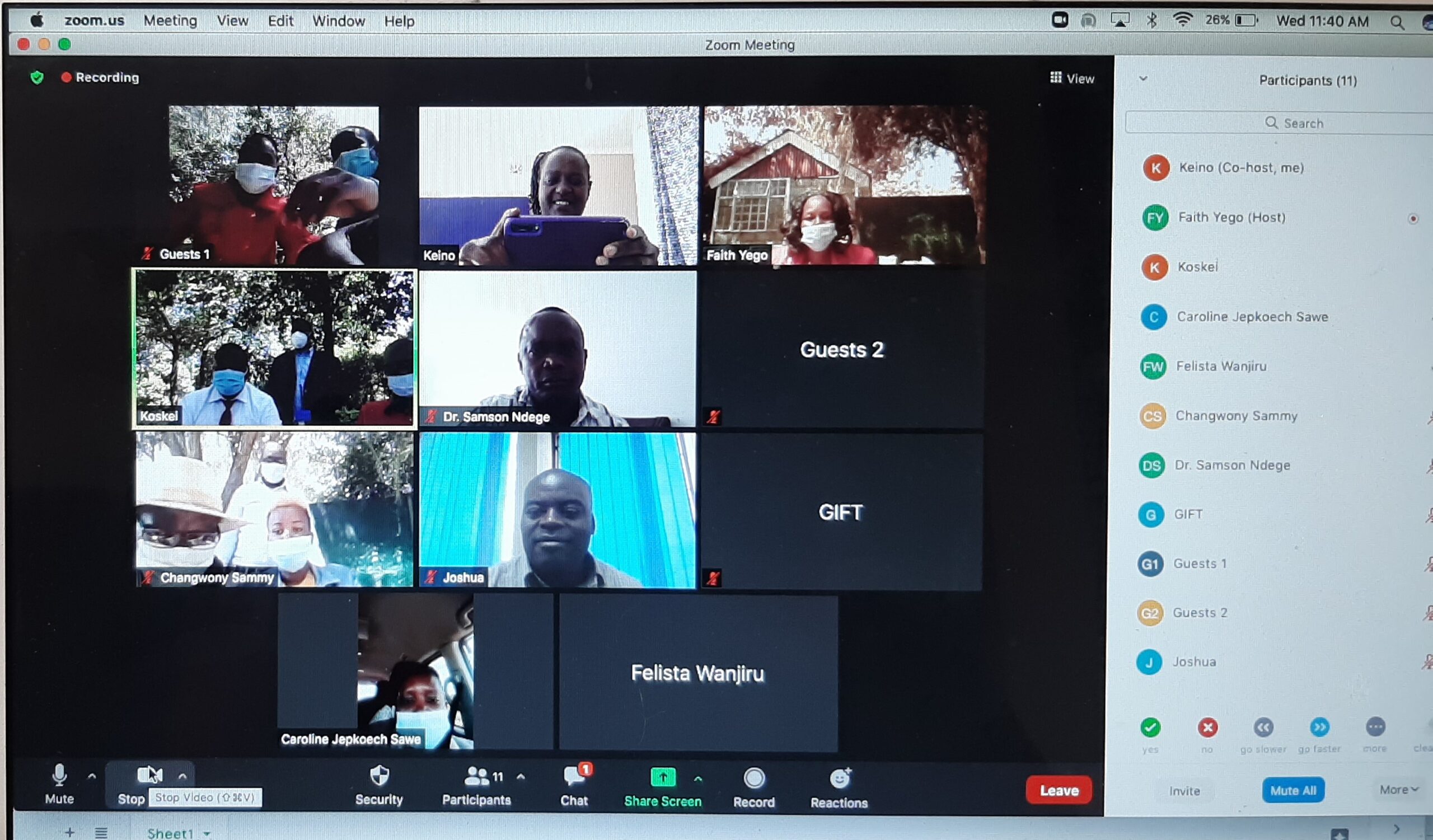 The school lunch programme, which was hampered by the closure of schools, exposed many children to hunger and malnutrition. The government, through the Ministry of Education, made efforts to ensure food reached the households, but this may not be the case. These measures have not been previously assessed to determine their impact on health and dietary diversity for already deprived communities, hence the focus of this research study, titled "Coronavirus disease (COVID-19) pandemic and the impact of mitigation measures on dietary diversity and health outcomes in Uasin Gishu County, Kenya", is to assess government initiated measures including the curfew, stay at home directive, and provision of stipend.
The Project is led by a team of researchers: Dr Susan Keino, Dr Faith Yego and Dr Peter Koskei from Moi University; Dr Joshua Onono from University of Nairobi; and Prof Jonathan Rushton from University of Liverpool.
The project was officially launched on 23rd December 2020 via a virtual meeting. Some stakeholders, who had no access to Zoom, met at Queens Garden, Eldoret. All preventive COVID-19 measures put in place by the MoH were observed, such as social distancing and wearing of masks.
The launch involved different stakeholders, including representatives from the County, representatives from the Chief's Office, and Community Health Volunteers. Every member in attendance was given an equal opportunity to present their views for the success of the project.
Following the successful launch of the project, the team is has begun its data collection and really anticipate for the best!