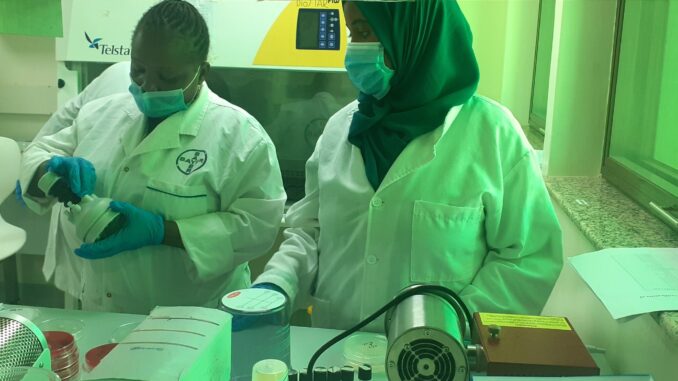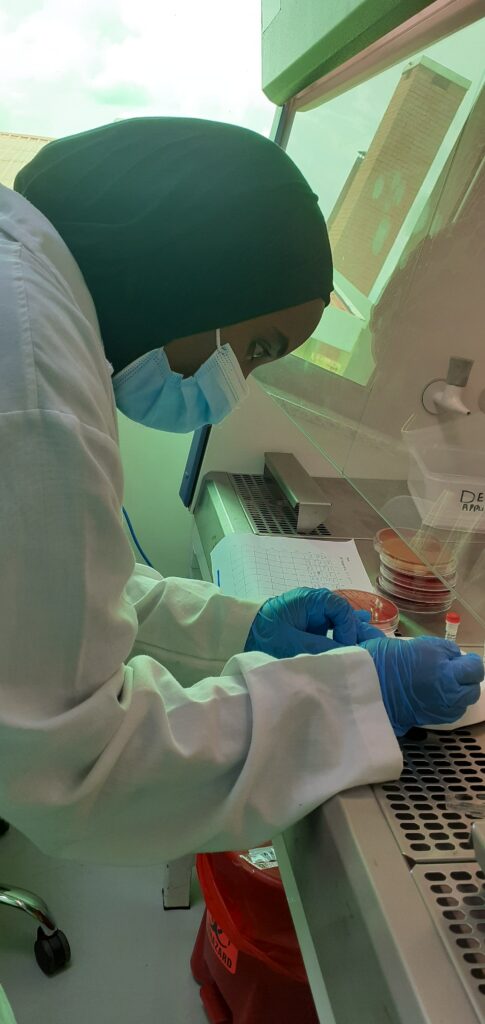 The World Health Organization has declared that Anti Microbial Resistance (AMR) is one of the top 10 global public health threats facing humanity. Misuse and overuse of antimicrobials are the main drivers in the development of drug-resistant pathogens. To minimise AMR, Antimicrobial susceptibility testing (AST) is of upmost importance as it confirms susceptibility, detects resistance and guides the selection of patient therapy.
Somalia requires trained personnel that can conduct AST, so that resistant strains are known and the efficacy of drugs in the market is also known. To achieve that goal,  the HORN Project funded the training of Dr. Amina Husein who travelled to Kenya for AST at the countries Central Veterinary Laboratories.
The training composed of sample reception and management, media preparation, inoculation of samples, reading of culture plates and spot tests, subculture of micro-organisms, biochemical tests, organism identification using automated system (MALDI TOF), sub-culture of microorganisms, and performing AST and result interpretation. The training lasted approximately 2 weeks from 17th to 28th January 2022.
The training will add value to ISTVS laboratories to conduct One Health Research regarding AST as well as for conducting AST regarding selection of patient therapy in ISTVS clinic.