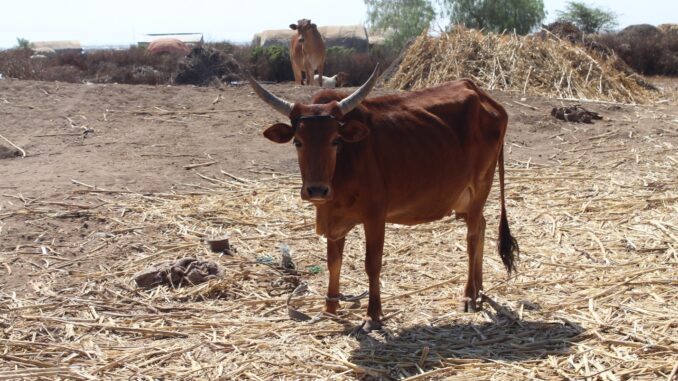 The economy of Somaliland largely relies on livestock and agriculture – the livestock sector provides food and income to over 60% of the country's population. Awdal region is the most north-westerly province of Somaliland and is one of the agro-pastoral livelihood zones where farming and agricultural production are the predominant livelihood sources.
Amoud University and IGAD Sheikh Technical Veterinary of Science (ISTVS) are working together to study the prevalence of Bovine Tuberculosis (TB) among cattle and to identify the risk factors in humans in Awdal region. The research will address the health needs of Somali people by generating knowledge that intends to raise awareness to TB and stimulate zoonotic disease research collaboration among key stakeholders in human, animal and environmental sectors. By collecting samples from cattle and interviewing the owners, the team aim to inform public health and veterinary experts about a one-health approach to infectious diseases among humans and animals.
The research has 4 stages:
STAGE ONE: Study site identification
The research team has visited the study area prior to data collection for mainly two reasons; to make sure that enough number of study animals/owners are there in the selected village, and to mobilise the community so that they will collaborate with the data collection team.

STAGE TWO: Data collection
Data collection compromised of Blood collection and Key Informant Interviews.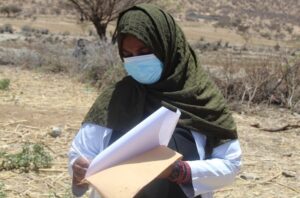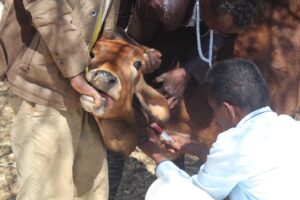 STAGE THREE: Sample analysis
The third stage compromised of stimulating the collected blood within 8 hours by adding purified protein derivative (PPD) and incubating at 370C for 24 hours. The team then had to centrifuge, and for the final stage they had to store the harvesting serum at -200C.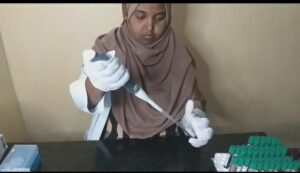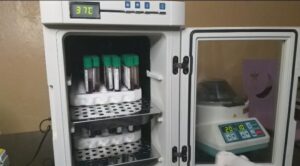 STAGE FOUR: Laboratory analysis
The researchers are harvesting the serum from the whole blood and storing at -200C, the serum will then be transported to ISTVS for further analysis using ELISA technique.