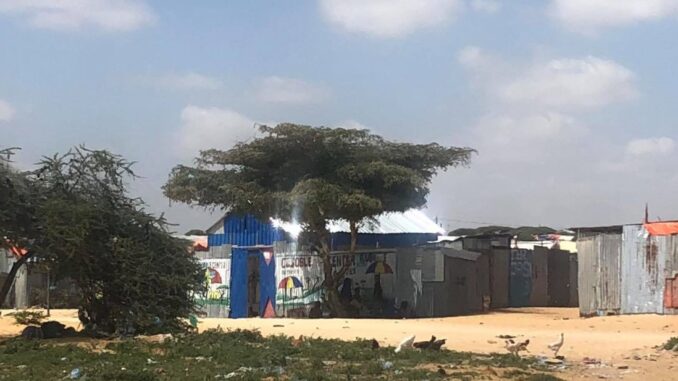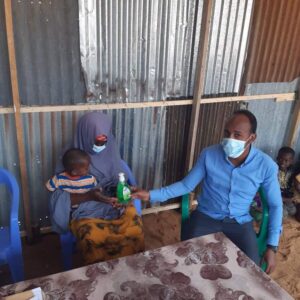 The HORN COVID-19 response project led by Farah Isse Mumin – titled "COVID-19 and its Prevention in Internally Displaced Person (IDP) Camps in Somalia/Somaliland: Impact on Livelihoods, Mental Health and Wellbeing" – aims to investigate how internally displaced people in Somalia are affected economically and mentally, and understand the knowledge and practicality of regular handwashing in these informal settings.
Between the 7th November 2020 and 16th of March 2021, trained Somali researchers conducted data collection in 15 randomly selected IDP camps. They interacted with hundreds of breadwinners living in the settlements to understand their coping strategies, and throughout the process they maintained social distancing and distributed face masks and hand sanitizers to minimize risk of disease transmission during interviews.
As the data collection was completed, the world remembered the one year anniversary of the WHO declaring COVID-19 as a pandemic. It was also one year since Somalia reported its first locally transmitted COVID19 case.
As urgent data is needed to respond to COVID-19 resurge in Somalia, Farah Isse Mumin (PI) and Dr Siobhan Mor are finalising a quick report on major findings to share with the stakeholders, such as humanitarian agencies and the national and regional COVID19 task forces.