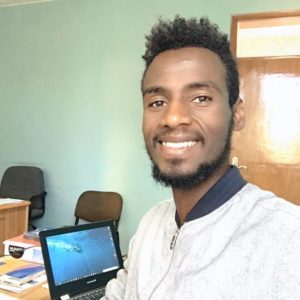 Dr Aga Edema is an assistant professor at the College of Veterinary Medicine, Addis Ababa University.
Aga completed his first degree in Doctor of Veterinary Medicine (DVM) from University of Gondar with 'great distinction' and gold medal. He firstly joined the College as a veterinarian in 2013 treating animal patients while teaching undergraduate DVM students courses such as veterinary clinical practice in the veterinary teaching hospital. Aga also used to reach to the community through awareness creation on zoonotic diseases such as rabies.
He did his masters at The University of Melbourne, Australia, in the areas of Veterinary Microbiology and Molecular Biology and completed with 'First Class Honours Grade' in 2019. Aga then reinstated back in the college of Veterinary Medicine, Addis Ababa University, and teaches courses such as molecular biology, veterinary histology, veterinary clinical diagnosis and clinical practice.
His research interests include food safety, antimicrobial resistance and zoonotic diseases.
Dr Aga has now moved on from the HORN project and will be admitted to a PhD programme in The University of Tennessee – Institute of Agriculture.